Happy anniversary fellow passengers on The Ride!™ That's two years of threads and one year of this website, and what a journey it's been! To think the first version of this website didn't even have comic images, let alone archived threads!
We'll now be doing the Archie Ride™ for the next five months so let's look at our stats:
640 threads
129 images and 293 posts per thread (on average)
83k images and 188k posts
753k pageviews and 316k visitors
777 comics cataloged
That's a staggering amount of Sonic fancontent!
Banners
First off, I've added even more banners. We now have 18, try to collect them all (or just scroll down)! We finally have fan favorites Shoggothnic and Frenzynic in the rotation!
Website features
Let's look back at what I was supposed to be working on:
Getting videos to work. They're actually all uploaded, I'm just having trouble getting the javascript to handle displaying them. DONE!
Making Plus4Chan links clickable. They're just text right now, but once they're links I'll be able to point the desu and plus threads to each other. DONE!
Adding links to Plus4Chan posts in the desu threads. This way it'll be easy to see the images that're too hot for /co/. DONE!
Better Author handling. Currently you can see the other comics from the authors in the sidebar, but having clickable authors would be useful too. Not sure how to do this yet, but I'll give it some thought.
Dark mode. Turns out, someone's already done something similar for Hugo, the framework I use to build the website.
I completely rewrote the thread conversion scripts so now everything is much faster and threads finally link between 4chan and plus4chan. For now, cross-board and cross-site links are green but I might change it.
Anyway, I just wanted to say thanks to everyone who has made these threads so much fun, and to our dear Conductor, who has been tirelessly running these threads every day!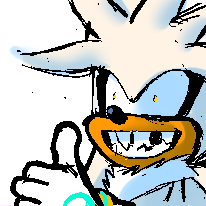 -TP
Banners