Website update, 500k pageviews milestone
Greetings fellow passengers on The Ride™, guess who finally decided to update the website! That's us passed 523k pageviews and 185k visitors, soon we'll be the most popular Sonic-themed site on neocities!
Banners
First off, I've added more banners. We now have 15, try to collect them all (or just scroll down)! A few of them are a bit more risqué but nothing explicit. On the topic of explicit things, I deleted some posts containing Bench Tails from the archive. Usually I just mark stuff nsfw but in cases like this I'm not going to host that sort of content.
Videos
Let's look back at what I was supposed to be working on:
Getting videos to work. They're actually all uploaded, I'm just having trouble getting the javascript to handle displaying them. DONE!
Making Plus4Chan links clickable. They're just text right now, but once they're links I'll be able to point the desu and plus threads to each other.
Adding links to Plus4Chan posts in the desu threads. This way it'll be easy to see the images that're too hot for /co/.
Better Author handling. Currently you can see the other comics from the authors in the sidebar, but having clickable authors would be useful too. Not sure how to do this yet, but I'll give it some thought.
Dark mode. Turns out, someone's already done something similar for Hugo, the framework I use to build the website.
Videos will expand when you click on them, but there's no way to make them contract (javascript is hard ;_;). Also, the [expand all] link ignores videos, that way you won't have 20 Tails' Dark Diary videos all playing at once. Mp3s also work, although that wasn't intentional… Flash animations are working, assuming you have ruffle installed. It's a browser extension that allows flash to run on modern web browsers.
The reason this took so long is I have almost no experience in web development. I'm honestly surprised anything works since it's all cobbled together from stuff I've found on the Internet.
Reader feedback
We finally got a submission from the feedback form!
Yo you need a yaoi Tag and like a rating system
I couldn't agree more! One thing I was planning on adding was a relationship category so we could tag the comics by ship (Sonknux, Sonally, Silvaze, etc).
It'll probably be another month before I do any more updates, but I'll still be around in the threads, and archiving the daily threads.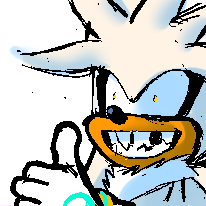 -TP
Banners