16 comics added, finally caught up!
That's it fellow passengers on The Ride™, with 292 comics from the major threads and 485 from the minor threads we now have 777 comics on the website! I swear I didn't plan for that number, but let's pretend I did. We're now up to date for everything in the pastebin, which is as far as January 21, 2023!
A huge thank you to everyone who stuck around these threads, your enthusiasm (and suggestions) for what I'm doing here was a massive help! I hope you all find this website useful. I've mentioned that adding all the comics was a Sisyphean task, but it's honestly far less work than our Conductor's put in, storytiming for hours a day, everyday, for over a year!
Oh, and when I get back, here's what I'll be working on:
Getting videos to work. They're actually all uploaded, I'm just having trouble getting the javascript to handle displaying them.
Making Plus4Chan links clickable. They're just text right now, but once they're links I'll be able to point the desu and plus threads to each other.
Adding links to Plus4Chan posts in the desu threads. This way it'll be easy to see the images that're too hot for /co/.
Better Author handling. Currently you can see the other comics from the authors in the sidebar, but having clickable authors would be useful too. Not sure how to do this yet, but I'll give it some thought.
Dark mode. Turns out, someone's already done something similar for Hugo, the framework I use to build the website.
Ahh! After 10,000 years I'm free! Time to conquer Earth! take a break from updating the website!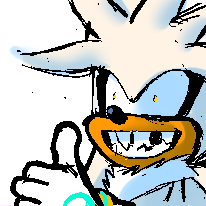 -TP
Today's recommendations:
Comics from major threads:
Comics from minor threads: